Frequently Asked Questions
What is edupression.com®?
edupression.com® is an online platform for unipolar depressive patients and their depression specialists (doctors, psychologists, therapists) with two CE marked medical devices of class 1: the edupression.com® psychoeducation and the edupression.com® mood diagram.
Edupression.com® psychoeducation is an effective, evidence-based, online therapy program and therapy support. It contains many elements of cognitive behavior therapy and offers comprehensive information on depression.
The edupression.com® mood diagram was developed on a scientific basis and helps in the detection of disease patterns, the documentation and detection of early symptoms, as well as in achieving an optimal treatment result.
The use of edupression.com® psychoeducation or the edupression.com® mood diagram does not replace a doctor or a therapist.
How does edupression.com® work?
The medical products from edupression.com® were developed on a scientific basis and with a multidisciplinary team of doctors and psychologists. They are based on the latest medical knowledge and contain many elements of cognitive behavior therapy. A total of 59 units with different subject areas are available to the patients. These units contain videos, information elements, quizzes and exercises. Many interactive elements and speakers (voice over) facilitate the handling of the modules.
These therapy units are embedded in an LMS (learning management system), which enables playful access to even the most complex of subjects.
edupression.com® supports evidence-based therapy for patients suffering from unipolar depression. For this purpose, extensive reports are made available to the patients. In this way, edupression.com® creates extensive transparency for patients across all phases of therapy.
It is also possible for patients invite a depression practitioner and share these comprehensive reports directly.
How can I test edupression.com®?
Choose our "Free Package" and begin your trial with our PHQ9 depression questionnaire. As well as the guidelines for using it, you will also receive the introductory- und mood chart module, access to the edupression.com® Mood Chart and our newsletter for free. You are also welcome to download the edupression.com® app (which is available from June 2021 in the Apple iOS store as well as the Google PlayStore).
How do I get to edupression.com®?
There are different ways to get to edupression.com®. You can get edupression.com® directly from our homepage www.edupression.com® , you can be invited by your depression specialist or your insurance company provides you with access. As you see there are many ways to get the benefits of edupression.com®.
If you purchased edupression.com® yourself: There are numerous insurance companies, public and private, that provide reimbursement for these medical devices.
To register, you need an e-mail address and a personal password. Registration is anonymous and offers you completely flexible use.
What does edupression.com® cost?
Depending on the chosen product, you can purchase a one-off three-month or one-off six-month access for edupression.com®. All products end automatically. Please visit our home page at www.edupression.com® for products that are currently available and prices.
What payment options are there?
We offer credit card payment and payment via PayPal. We are constantly expanding our payment options. Please also visit our homepage.
Is there a right of return?
No, there is no right of return after purchasing edupression.com®
What are the technical requirements for using edupression.com®?
You can use edupression.com® with all internet-enabled devices (desktop, tablet, smartphone). Minimum browser versions for desktop: Chrome 75, Firefox 68.8, Edge 80, Safari 11. Minimum browser versions for mobile devices: Chrome (Android), Safari 12 (iOS).
You can also download our app for mobile devices (tablet and smartphone). The app is available for iOS and Android in the Apple and Google stores (minimum requirements: Android 10 or iOS 12.1).
Please also note the minimum age of 18 to use edupression.com®.
Can I involve my depression specialist (doctor, psychologist, therapist) on edupression.com®?
Absolutely. You can invite your therapist directly via the platform. He will then receive an email with a link from edupression.com®. With this, your depression specialist can register with us and is directly connected to you. By connecting with your depression specialist, you can share your status, reports and charts directly.
You will also receive a more in-depth introduction to the features of edupression.com® at the beginning of your self-help program.
My doctor / psychologist / psychotherapist has prescribed edupression.com®, how does the payment process work?
In principle, the medical products from edupression.com® are reimbursable. Some social security funds and health insurers are already paying for edupression.com®. The majority of private health insurances also cover the costs of these medical products. Please inquire in advance about insurance coverage in your case.
If edupression.com® is a self-paying service for you, you can still try to get the costs reimbursed. Since there is no obligation to bear the costs in this case, a takeover is only possible on a goodwill basis. We provide forms to apply for coverage on the platform.
How often should edupression.com® psychoeducation and the mood chart be used?
You should fill out the edupression.com® mood chart daily to achieve the desired effects. Perfom psychoeducation from edupression.com® at least two to three times a week. The exercises shown there as needed. In many cases, a certain period of exercise is a prerequisite for their effectiveness.
If you do not understand the content provided, please skip it. If you have a therapist, please discuss this with him. You are also welcome to repeat certain content several times. All therapy modules are available as often as you wish during an up-to-date membership. You also can "like" the therapy modules and therby build up your own list of favorits. Make use of it!
Is my personal information safe?
edupression.com® attaches the highest importance to data protection. All data is only saved anonymously. In addition, the relevant laws on the protection of personal data set clear guidelines. The data is stored in a secure and certified data center in Austria, European Union. No data is stored on the end device.
Are the products from edupression.com® the right solution for me?
The edupression.com® psychoeducation and the edupression.com® mood diagram were developed for patients with unipolar depression. The evidence-based foundations processed here are strongly recommended by national and international guidelines (e.g. S3 guidelines or NICE guidelines) for the majority of all patients (exception: patients with severe depression and / or who were admitted to hospital).
The positive effects have been extensively described in the medical-scientific literature.
What are the risks or side effects?
We are currently not aware of any side effects. If you are overwhelmed by the wealth of information provided by edupression.com® and are disappointed, please interrupt the program and discuss how to proceed with your depression specialist.
Please be aware that edupression.com® does not replace a doctor, psychologist or therapist, but should generally be used as a complement.
Can edupression.com® be combined with medication?
Yes. Please inform your practitioner that you are using edupression.com® – you should also send your practitioner the portfolio with the edupression.com® reports (Mood Chart, PHQ-9, N-back, Stroop among others).
Can I pass on the access data to third parties?
No. Apart from the contractual provisions – all content, questionnaires and mood chart entries as well as reports are tailored to you personally. Passing on results in incorrect, unusable results.
How can I contact edupression.com®?
Is there a personal contact for me?
edupression.com® is a manufacturer and supplier of medical products. We provide you with a platform of medical products where you can find optimal conditions to work on your disease.
You optionally can share and submit your status, reports and charts with your connected depression specialist.
In the edupression.com® application, you will find a feedback menu item for sending feedback. You are also welcome to contact us at office@edupression.com with any questions.
Can edupression.com® replace therapy with a therapist or drug therapy?
That is not the goal of edupression.com®. With our digital medical products we want to make easily accessible therapy and self-help available for patients and relatives. We intend to offer you optimal conditions to fight the disease depression.
Along international treatment guidelines (e.g. NICE Guidlines) therapies with therapists or / and drug therapy are important.
edupression.com® can be used, for example, to bridge waiting times for a therapy place or – based on these treatment guidelines – as a computer-assisted therapy for depression symptoms with a PHQ9 score less than or equal to 9.
Is it possible to arrange therapy sessions on your website or to find a suitable therapist?
First and foremost, we want to provide patients with effective medical products in the fight against depression. For those patients who have not yet worked with a doctor or therapist, we offer an overview with depression specialists – doctors, psychologists, therapists. Patients are welcome to contact these (this does not apply to DiGA patients in Germany). This is an additional service of edupression.com®. We do not become a contractual partner in this case and do not receive any payment for it.
Can I network or exchange ideas with other users?
Yes, we offer four "supervised forums". In these, you can interact with other users on various depression issues (positive activities, Q&A on our modules, depression news, questions for the edupression.com® community). The forums are only accessible to registered users and are maintained by our trained staff.
What does evidence-based depression treatment mean?
edupression.com® stands for evidence-based depression treatment, which means that we rely exclusively on scientifically and medically based knowledge and provide this to our patients in the context of our medical devices.
Why and which reports does edupression.com® offer for patients?
We want to bring more transparency to the treatment process for depression. With this in mind, we offer patients different reports which are consolidated into the health record. These include the mood chart report, the PHQ-9 depression questionnaire, the stroop report and the N-back report, to name only a few. As a patient, you can share these reports with your depression specialist, family, friends and colleagues.
These reports can be an important source of information for therapy decisions. You can discuss these with your depression specialist.
Is it possible to switch / upgrade to another package, if I have already chosen another?
There is currently no provision for upgrading from one package to another. Please take advantage of our free introductory package. This way, you will have the chance to gain a good impression of the edupression.com® platform and out medical products. Essentially, you can choose between the 3-month product and the 6-month product. Both products end automatically at the end of the contract period. We would recommend the 6-month product because then you will have the opportunity to have access to the content and products on edupression.com® for a longer period of time. This will support you in achieving an optimal, successful treatment outcome (including important maintenance therapy)..
Who can I contact in an emergency?
In emergencies, please contact your depression specialist or a hospital with a psychiatric emergency department.
You can also contact the telephone counseling service around the clock. You will receive competent, confidential and anonymous help here.
Please find here an overview of emergency contacts.
Our vision at edupression.com® is to create a place, where all depressed people feel they are in good hands - empowering them to beat depression!
Download the app for free now!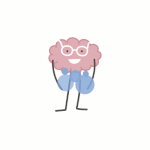 (Visited 760 times, 1 visits today)