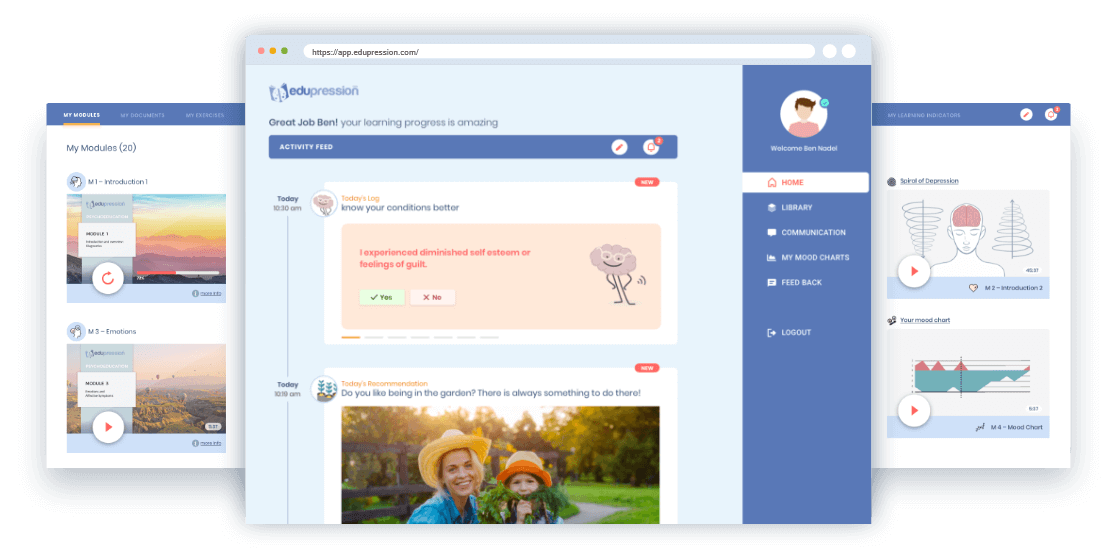 Download the app for free now!

Two CE labeled
Medical Devices

Supported by the Austrian
Research Promotion Agency


Developed by psychiatrists
and psychologists

With experts from the Medical University of Vienna
It's all about your mental health

According to international standards
Is your therapy effective?
Get important information.
Get a meaningful overview.

Self-help program
Reduction of depressive symptoms. Improvement of the course of the disease. Improving the quality of life.

Psychoeducation
All about depression.
Become an expert of your illness.
Learn the DOs & DON'Ts.

Free welcome package
Get valuable content for free.
Learn about edupression.com®.
Start using our mood chart.

Mood Chart
Recognize patterns.
Recognize early symptoms.
Ensure an optimal treatment result.

edupression.com® App
Wherever and whenever you need it.
Made by experts for patients.
edupression.com® at your hand.
This is how it works, easy as 1 2 3

Take the PHQ-9 depression questionnaire & get enrolled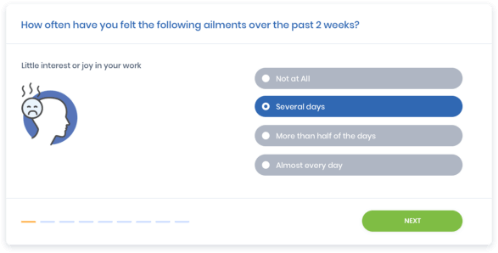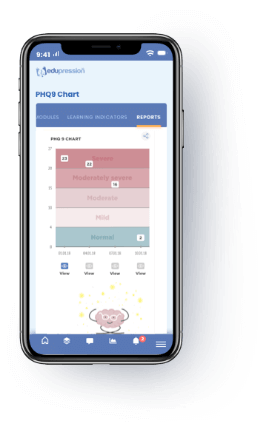 Therapy modules put together for you personally and information to improve your quality of life.
59 interactive, multimedia therapy units, videos, and quizzes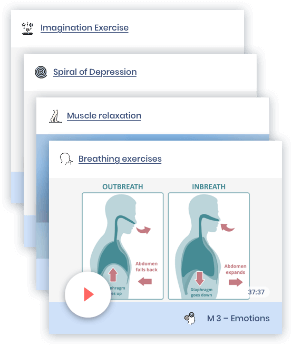 27 exercises to help you learn to manage everyday life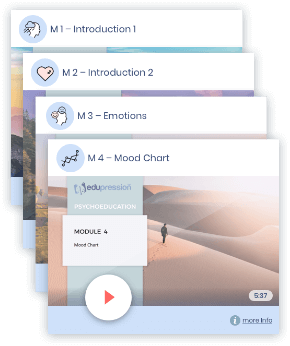 15 different mood charts, interactive reports and questionnaires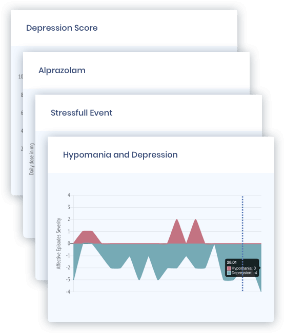 Invite your depression specialist to edupression.com® and work together on recovery.
Top of the line physicians, psychologists and psychotherapists

Send direct message to psychiatrists, psychologists and therapists for advice.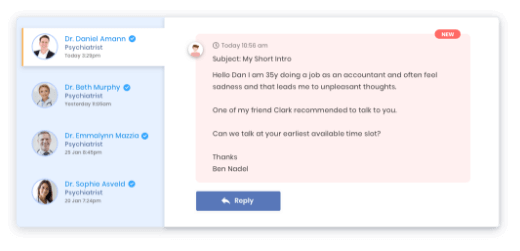 I say thank you for letting me learn something new every day. The therapy units have definitely improved my situation.
The content is very informative and practical, and there are great suggestions.
I find it very enriching to deal with the topic of [depression]. It is communicated in a positive way.
Supervised Forum and Groups

Four supervised forums for edupression.com® members

Topics ranging from Q & A to psychoeducation to "positive activities and experiences"

Top state-of-the-art information in the forum "Latest Developments in Depression"

Forums overseen by professionals - physicians, psychologists and psychotherapists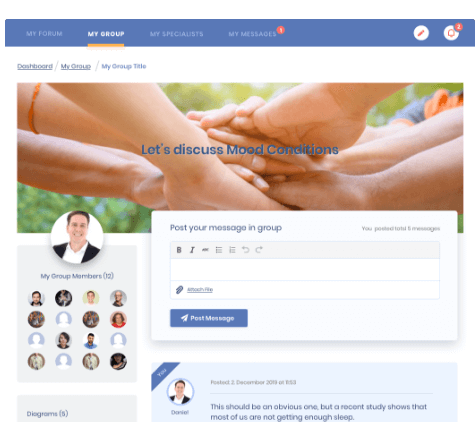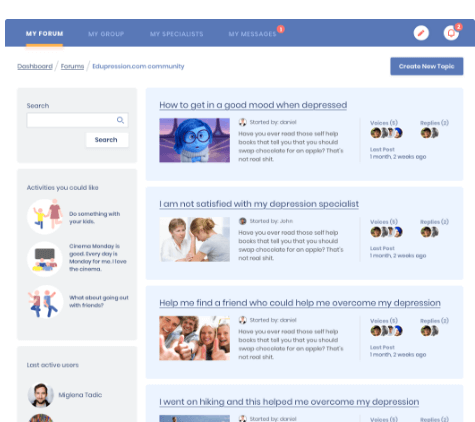 Our professional team of psychiatrists and psychologists is ready to take care of your questions and answers.

Our vision at edupression.com® is to create a place, where all depressed people feel they are in good hands - empowering them to beat depression!
Download the app for free now!

Over the last 2 weeks, how often have you been bothered by any of the following problems?
(Visited 8,740 times, 4 visits today)