Product overview
Pick the package that suits you best
All depression therapy should consist of at least two phases:
acute and maintenance therapy. How long theses phases take depends on numerous factors: namely the type of depression, how the depression responds to therapy and what treatment is used. For this reason, we offer 2 variants. These are the 3 and 6-month variants. For most patients the 6 months variant will fit best as it assumes the depression recedes quickly and some maintenance therapy is used. It ends automatically.
Our vision at edupression.com® is to create a place, where all depressed people feel they are in good hands - empowering them to beat depression!
Download the app for free now!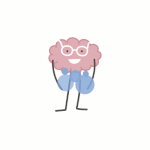 (Visited 1,887 times, 2 visits today)