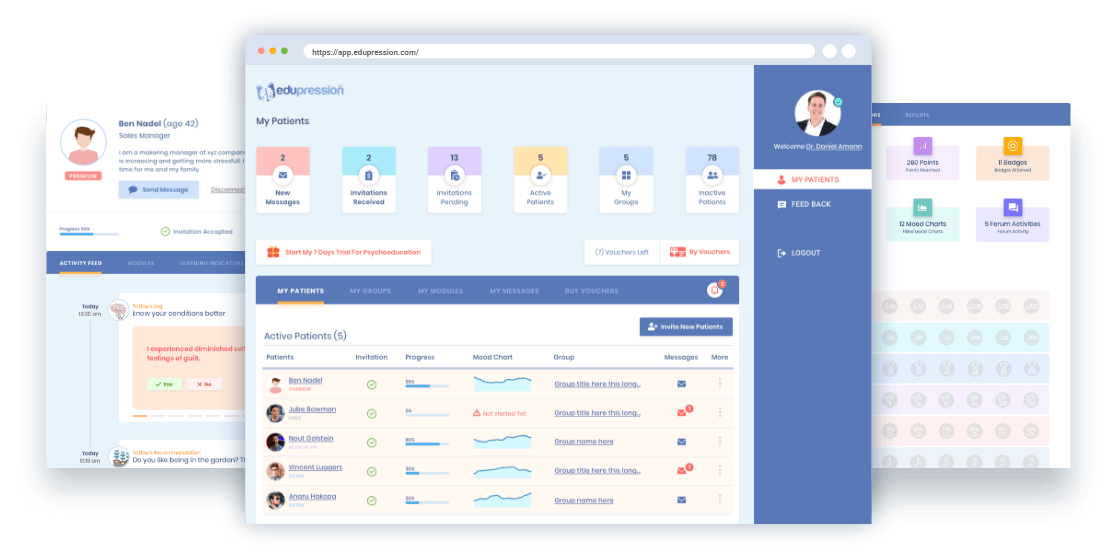 Two CE labeled
Medical Devices

Supported by the Austrian
Research Promotion Agency


Developed by psychiatrists
and psychologists

With experts from the Medical University of Vienna
We help you to keep the overview

Stay in contact
Stay in contact with your patients/clients in between therapy sessions with the edupression.com chat function.

Elements of knowledge
Use elements of knowledge imparted by edupression.com® psychoeducation and integrate these into your therapy.

Therapy decisions together
Make decisions together with your patients/clients based on comprehensive reports and diagrams.

Completely free of charge
For you, registration and use of the platform is completely free of charge.

Track the development
Track the progress of your patients/clients in your personal cockpit.

Therapy units and exercises
Use our professional content with playful elements to strengthen therapy adherence.
This is how it works, easy as 1 2 3

Register, build your profile and invite patients to work together on edupression.com®
Your profile will be displayed in search results to
the patients if you wish.

Communicate with patients directly – invite
them to join you on edupression.com®.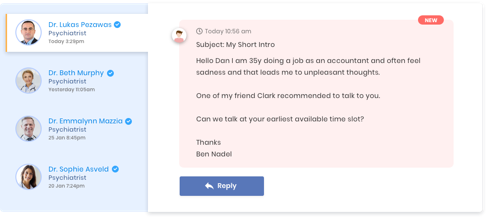 Boost the effectiveness of your therapy with our evidence-based, interactive therapy units.
59 interactive, multimedia therapy units, videos, and quizzes.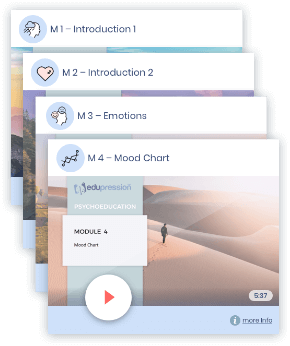 27 exercises to help your patients/clients learn to manage everyday life.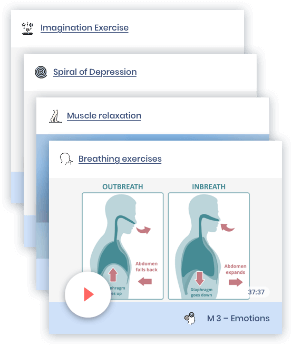 15 different mood charts, interactive reports and questionnaires.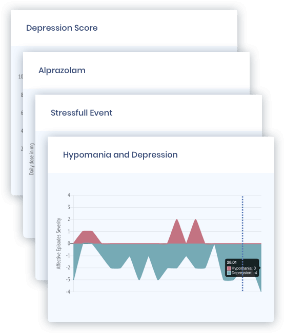 Your dashboard, an overview of patient's progress, where you can view their reports and assign them therapy modules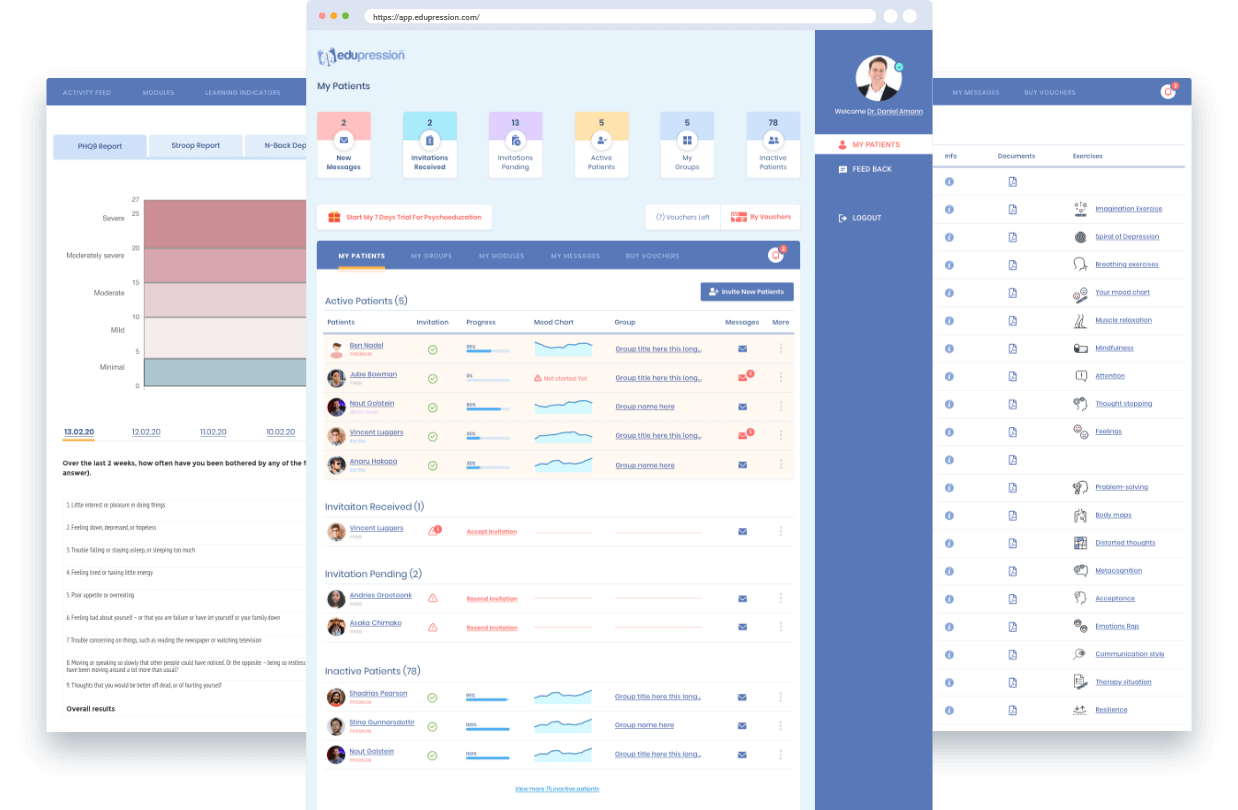 What our professionals say

I was searching for a long time to find a digital medical device in the field of depression that meets my expectations.

The content is very informative and practical and there are great recommendations for patients. Now I am able to monitor my patients progress even in between two therapy sessions

edupression.com® offers my patients high quality content – exiting, informative and evidence-based: They love it!
Our vision at edupression.com® is to create a place, where all depressed people feel they are in good hands - empowering them to beat depression!
Download the app for free now!

Over the last 2 weeks, how often have you been bothered by any of the following problems?
(Visited 1,212 times, 1 visits today)